Pecan Pie Cookie Recipe from Sue!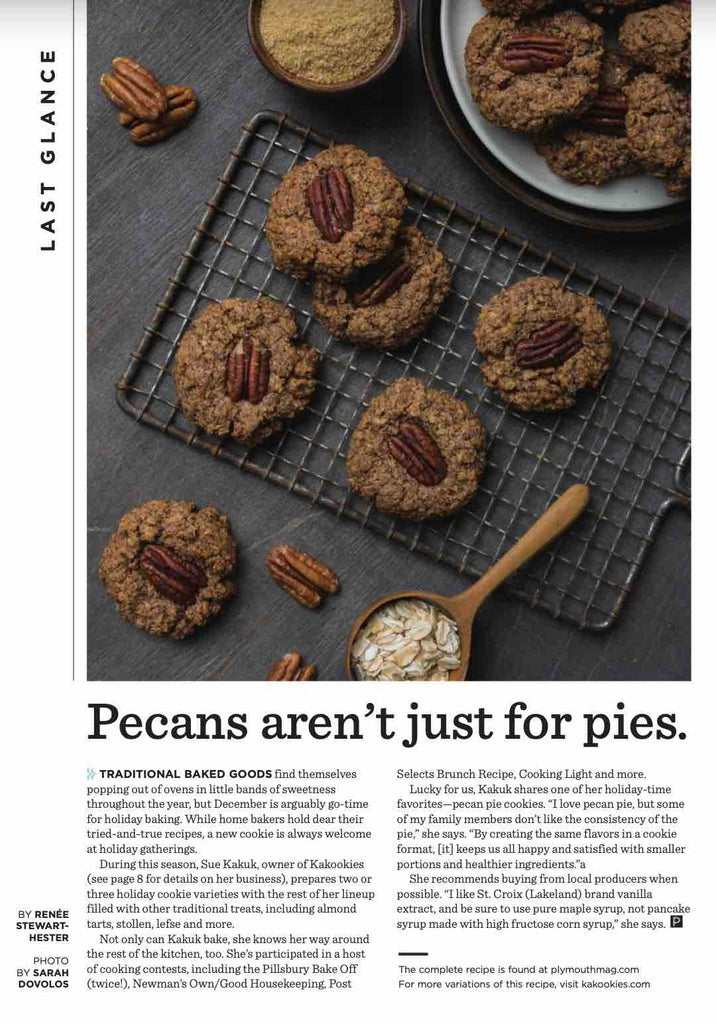 In the latest issue of Plymouth Magazine, Sue shares some of her favorite treats to bake during the holidays, including pecan pie cookies!
"I love cookies and am always finding ways to secretly incorporate healthful ingredients, yet still be indulgent. Instead of flour, I use nutrient rich pecans, oats and flax meal to create the most delicious gluten-free cookies. Shhh! Don't tell anyone as they'll never know! These cookies are so reminiscent of the classic holiday pecan pie you'll want to bake them all year long.  Enjoy!"  - Sue
Read the full story about Sue's holiday baking in the online Plymouth magazine here.
View the full Pecan Pie Cookie Recipe here!
Read more about Kakookies as a company in Plymouth Magazine here.