Brighten Up Your Adventure Fuel!
Take your snack game to new heights with Kakookies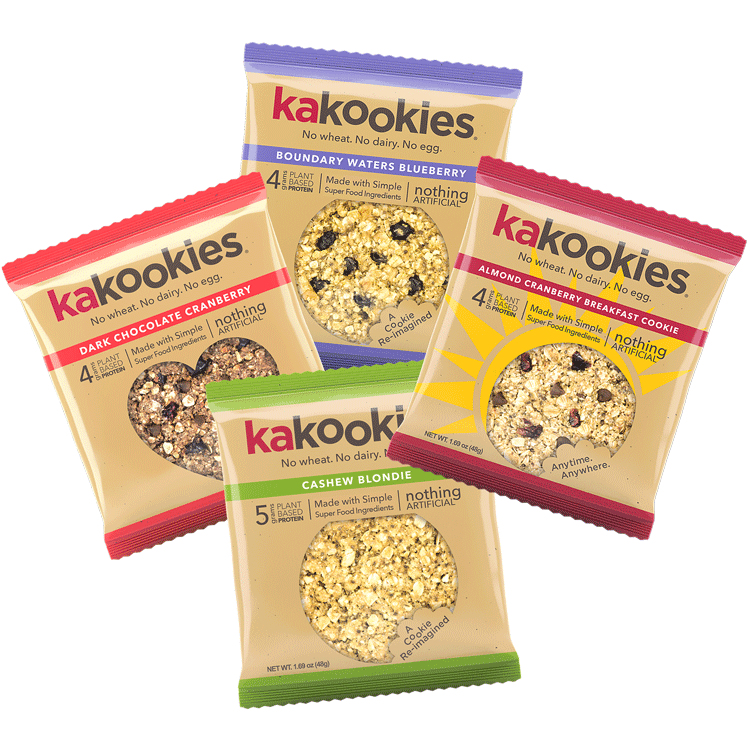 How are Kakookies different from other energy snacks?
Wholesome superfood ingredients
Nothing artificial → no artificial flavors, preservations or gums
No protein powders → just real, plant-based protein
No liquid sweeteners → no rice syrup, tapioca syrup, etc.
Gluten Free & Vegan but no flour "substitutes" → no rice flour or other gluten-free flours
Not dry or chalky
It's a COOKIE!
Soft, chewy, and tastes delicious!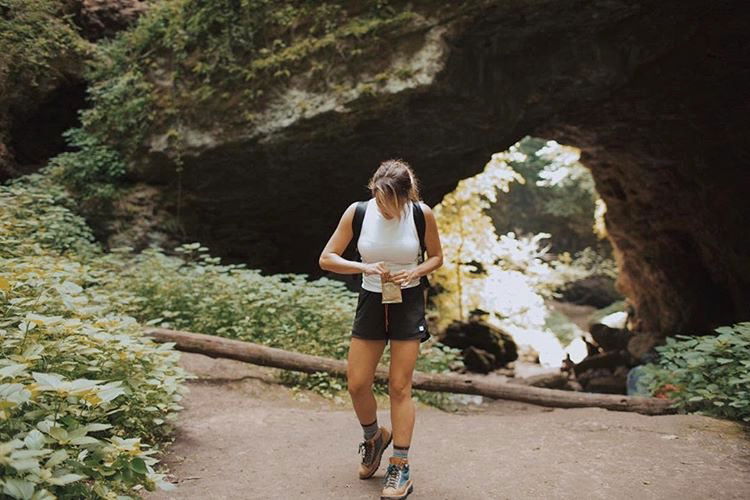 Why? Simply put, we prefer clean, wholesome, superfood ingredients that provide some sort of nutritional benefit.

Each Kakookie has:
4-5 grams of plant based protein
3-4 grams of fiber
220-230 energy-dense, wholesome, calories that satisfies hunger and sustains energy

All Kakookies are Gluten-Free, Vegan, Dairy-Free, Egg-Free, and Soy-Free.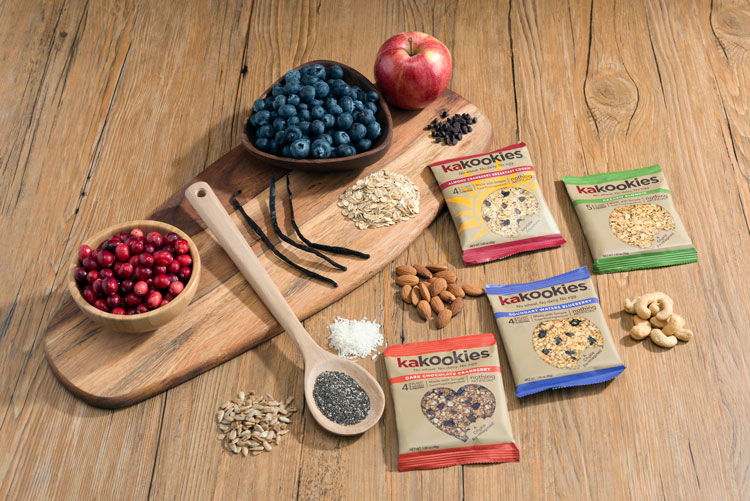 PREMIUM SUPERFOOD INGREDIENTS
At Kakookies, we use the finest ingredients we can get our hands on. This includes energy-packed, nutrient-dense chia seeds, flaxseed meal, almonds, cashews, sunflower seeds, whole grain oats, coconut oil, dried fruits, as well as the best tasting premium vanilla extract. Mmmm.


For more info, click on any flavor to see the specific ingredients and nutrition facts for each flavor!
We've made this tasty snack portable for any occasion. Individually sealed, grab and go goodness when you need it most! Throw in your backpack for all of your outdoor adventures. Good anytime, anywhere.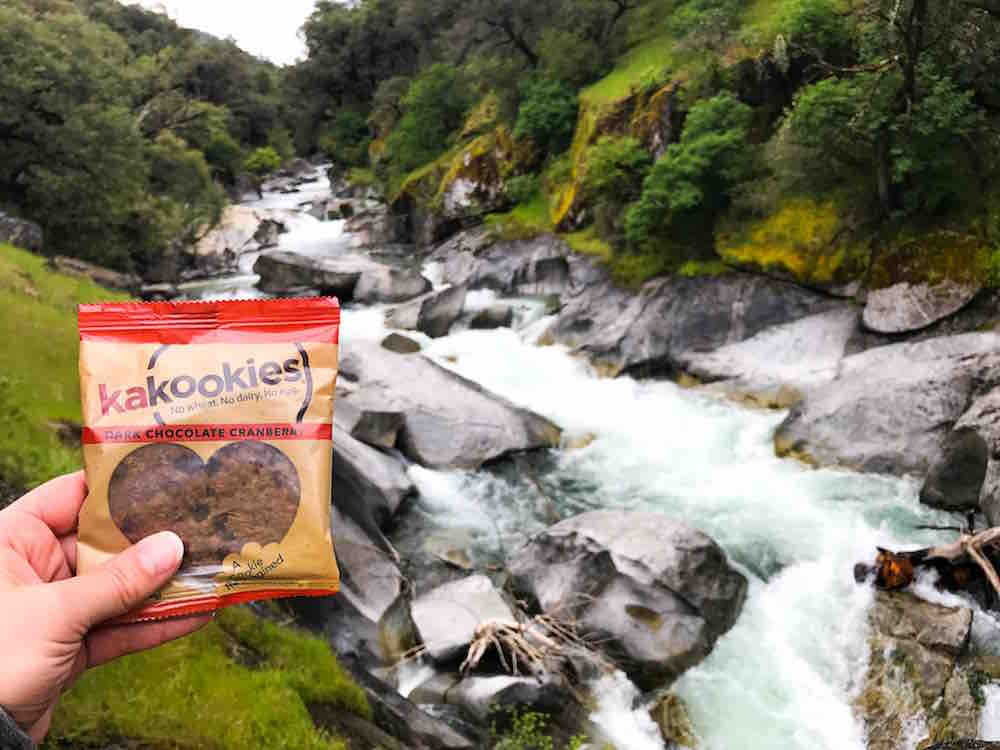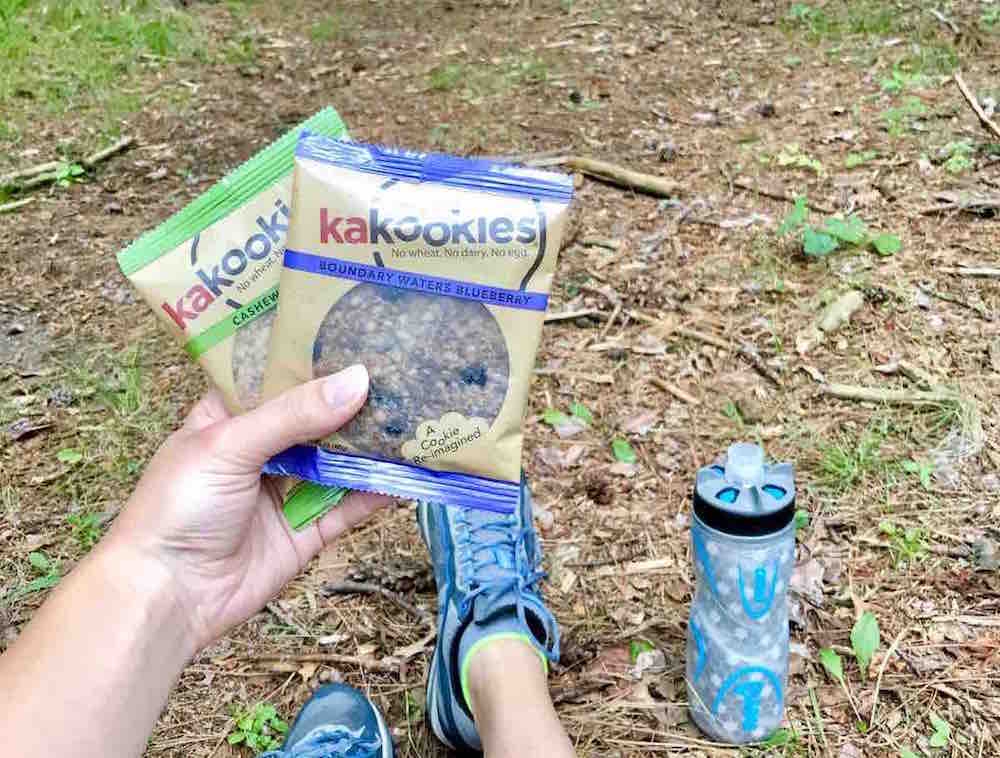 "These are my new favorite hiking snack. They are so convenient to pack and they taste really good."
"I eat a lot of portable types of foods and have been accustomed to a chalky/dry taste. These are the complete opposite of that. They are really soft and full of flavor, it's like eating a homemade cookie.

The perfect snack for while out riding your bike, hiking, or just about anything."
"I think they are very tasty and full of energy and nutrition. I bring them on all of my outdoor adventures."
"They were DELICIOUS and we actually ate them all during our Kayaking weekend up in the San Juan Islands. A delicious snack for bfast or mid-day snack even. One cookie and I feel satisfied, where normally I'm eating 3-4 because normal "other" cookies are super sugary and don't have substance."