Our Cookies
In a world bursting with over processed snack bars, we dare to be different by creating deliciously flavorful, nutritious, grab-n-go "better for you" cookies.


You won't find anything artificial. Just real food, made with wholesome superfood ingredients. Soft-baked, moist & chewy...they satisfy cravings and sustain energy! A convenient snack for travelers, athletes, outdoor enthusiasts, busy families, & anyone leading an active, healthy lifestyle. Good anytime, anywhere!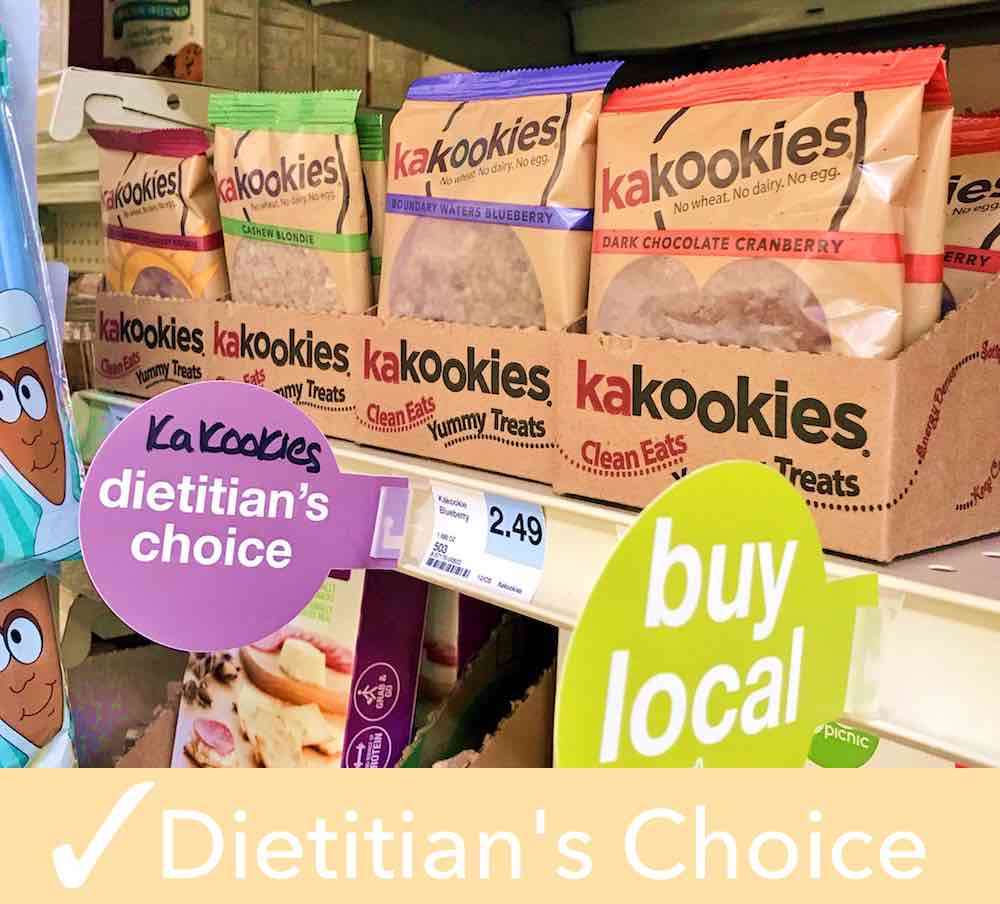 We don't compromise on ingredients or flavor!
Nothing artificial. Vegan, Gluten-Friendly, Dairy-Free and some Soy-Free.
Testimonials
"I wish I would have come across these sooner! Imagine eating a soft, delicious homemade cookie straight from your grandmas oven, that's how good these are."

Justin, professional mountain biker
"All the flavors are delicious and my husband and son love them too! Plus the wholesome ingredients make me feel good about what I'm feeding my family!"

Heather, mom and cross fitter
"These are hands down the top 5 best cookies of all time."

Jade, professional cyclist
Jennifer, outdoor enthusiast
"Ridiculously delicious! I usually avoid any gluten free baked goods because they're so dry, but these are some of the best cookies I've ever had."

Naomi, Broadway dancer/actress
"All it takes is trying one and you'll have a new energy food you'll love!"

Ben, cyclist
"There simply is no better cookie on the market."

Missy, professional cyclist, Olympic medalist
"Whether they are in my back pocket out riding, or on the seat next to me driving to go ski I know I have a healthy snack at my fingertips."

Erik, professional cyclist
"Perfect for breakfast, a mid-afternoon snack, or to refuel on a ride! I've shared these with everyone I know, and they love them!"

Bri, lawyer and cyclist
OUR STORY
When Sue Kakuk (aka Mrs. KAKookies!) discovered her daughter and collegiate cycling teammates were stopping at "Fast Food" for donuts and breakfast before their races, she started baking "Breakfast Cookies". As a Pillsbury Bake-Off finalist, she used her baking skills to create a cookie that was nutritious AND delicious. Fast forward a few years later and they're now a popular grab-n-go energy snack!
Read more
Faces of Kakookies
Heather, mom and crossfitter
Enjoys Kakookies as a healthy mid-day work snack and for fueling her family's adventures
Missy - professional cyclist
Eats Kakookies as training fuel and snacks for traveling
Jen - outdoor enthusiast
Packs Kakookies as a scrumptious snack for all of her outdoor adventures and travels
Nate - elite crossfitter
Enjoys Kakookies as a pre/post workout fuel and recovery
Mike, entrepreneur
Eats a Kakookie and coffee for breakfast every morning
Karen, traveler
Enjoys Kakookies as tasty travel food and a feel good treat at the end of the day
OUR INSTAGRAM
Follow us @Kakookies and share your photos with #fueledbykakookies