Wholesome Snacks for Busy Families
Made by a family for busy families!
"Just received an assortment pack of Kakookies and couldn't be happier! All the flavors are delicious and my husband and son love them too! Plus the wholesome ingredients make me feel good about what I'm feeding my family!"
-Heather D.
"I bought these for my family because my children are up and out early for morning swim practices. These are a perfect grab and go and the kids really like them. Thank you!"
-Cynthia A.
"Our family is a big fan of Kakookies! They really fit the bill for our snacking needs! My husband and I enjoy them and my kids love them too. We bring them on our camping trips, road trips, hikes, vacations, and then just your typical snacks throughout the day for school or work. Love them!"
-Mary Underwood
"These are my family's favorite snack! We pack them on hikes and road trips. It's so nice to have something that the whole family enjoys - it makes prepping and packing way simpler."
-Jill McPherson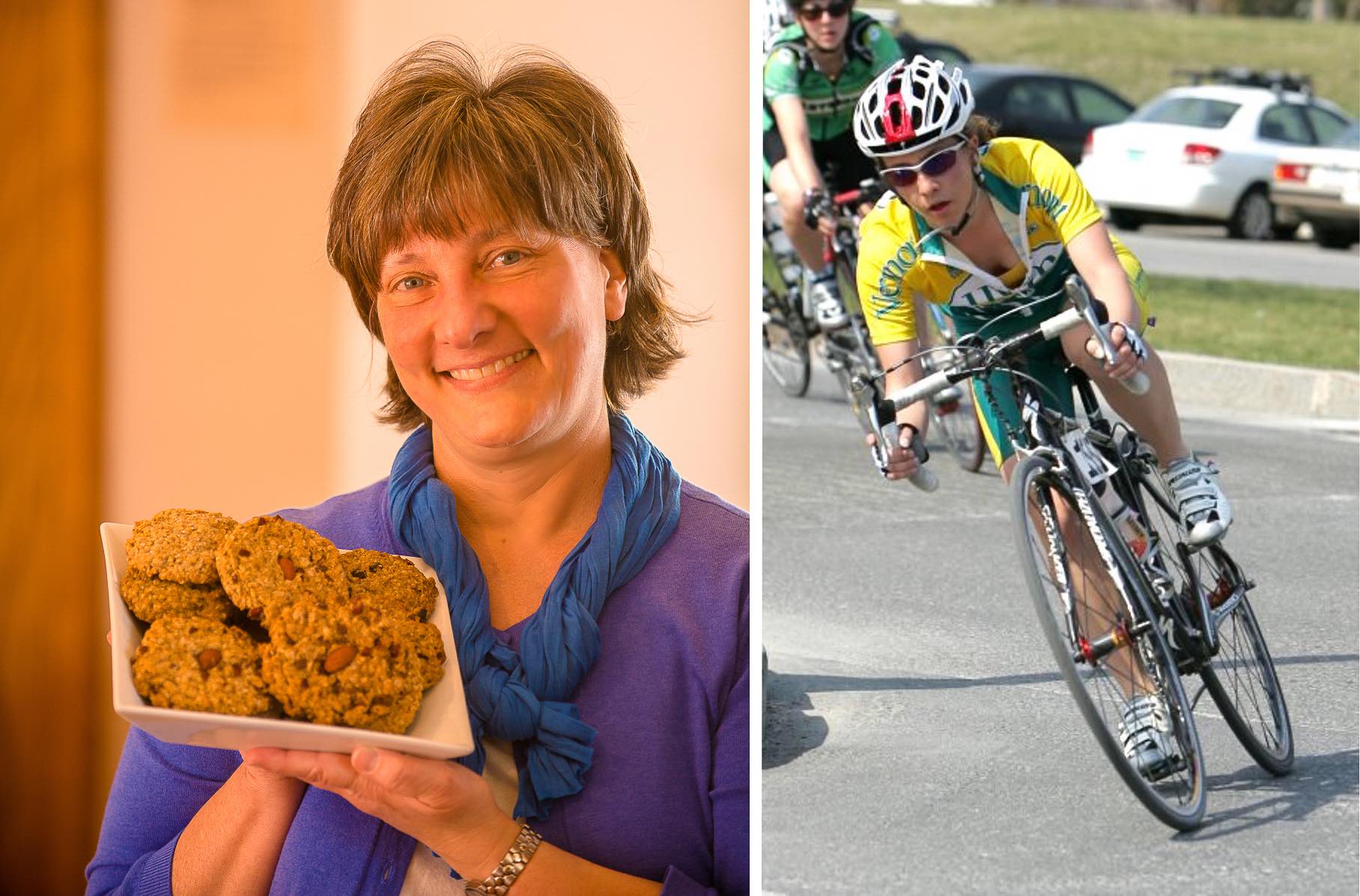 Made by a family for families
When Sue Kakuk (aka Mrs. KAKookies!) discovered her daughter and collegiate cycling teammates were stopping at "Fast Food" for donuts and breakfast before their races, she started baking "Breakfast Cookies".
"I was determined to bake something that was packed with energy, nutrition, and wholesome ingredients; a good pre or post race snack and certainly a better breakfast option than fast food or a bowl of cereal."


A few years later Kakookies was launched and they're now a popular grab-n-go energy snack! We're a midwest family brand hoping to spread Kakookie goodness to your home! Learn more
here
.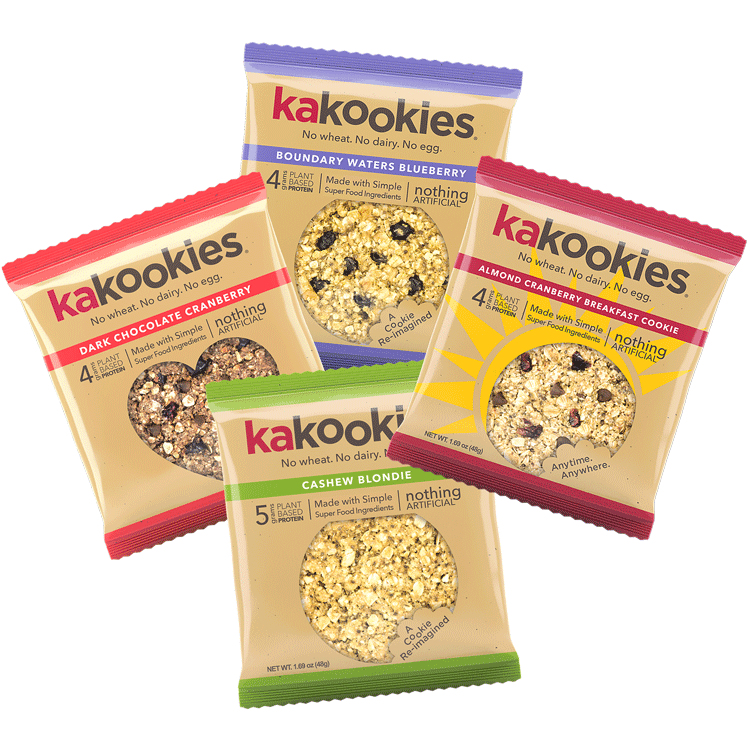 How are Kakookies different from other energy snacks?
Wholesome superfood ingredients
Nothing artificial → no artificial flavors, preservations or gums
No protein powders → just real, plant-based protein
No liquid sweeteners → no rice syrup, tapioca syrup, etc.
Gluten Free & Vegan but no flour "substitutes" → no rice flour or other gluten-free flours
Not dry or chalky
It's a COOKIE!
Soft, chewy, and tastes delicious!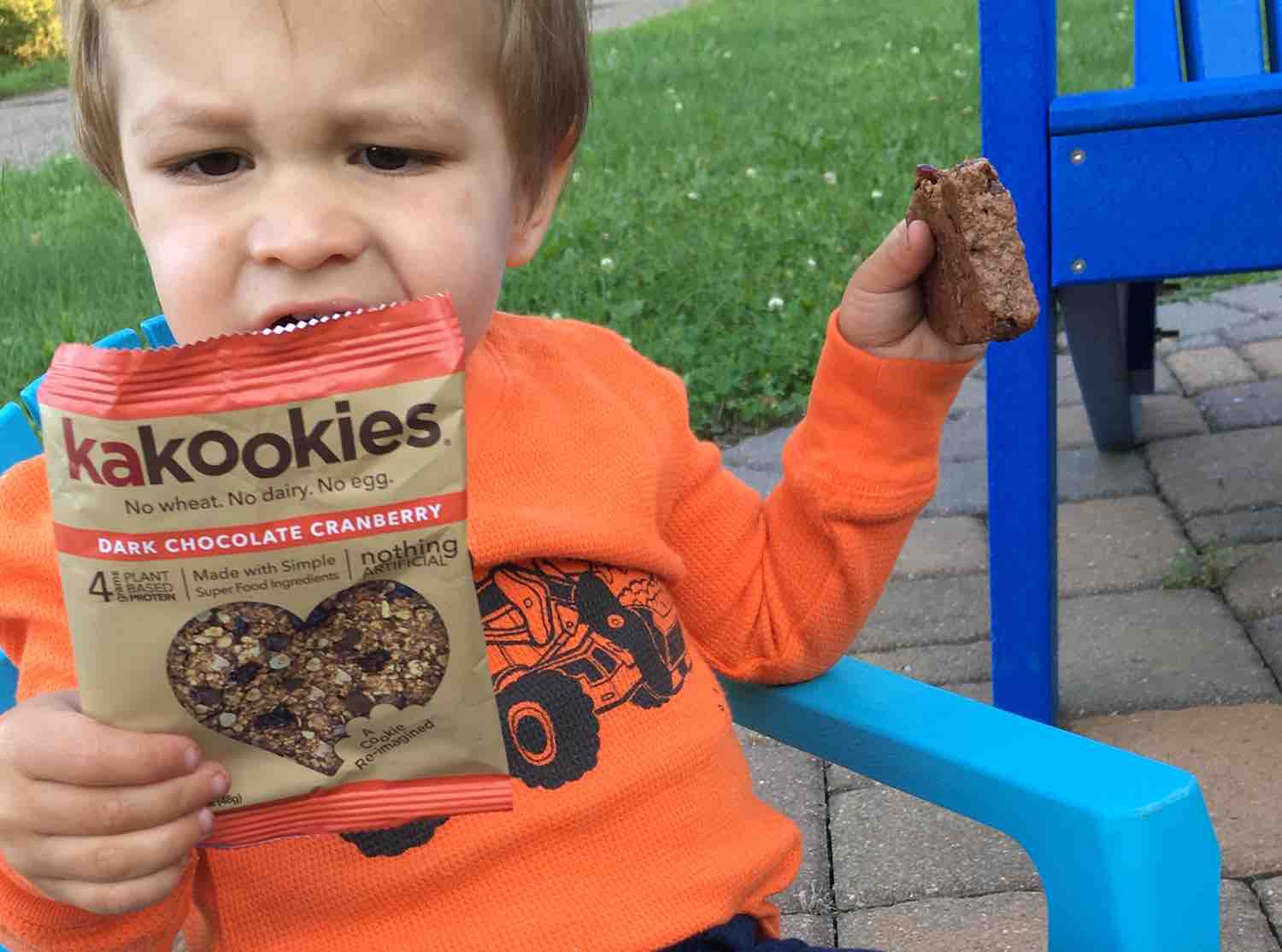 Why? Simply put, we prefer clean, wholesome, superfood ingredients that provide some sort of nutritional benefit. We are passionate about creating delicious, convenient cookies that everyone can enjoy regardless of age or dietary restrictions.

All Kakookies are Gluten-Free, Vegan, Dairy-Free, Egg-Free, and Soy-Free.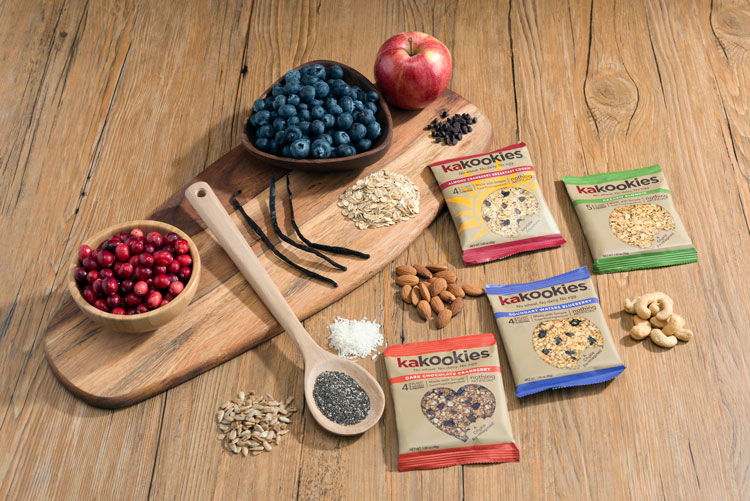 PREMIUM SUPERFOOD INGREDIENTS
At Kakookies, we use the finest ingredients we can get our hands on. This includes energy-packed, nutrient-dense chia seeds, flaxseed meal, almonds, cashews, sunflower seeds, whole grain oats, coconut oil, dried fruits, as well as the best tasting premium vanilla extract. Mmmm.


For more info, click on any flavor to see the specific ingredients and nutrition facts for each flavor!
We've made this tasty snack portable for any occasion. Individually sealed, grab and go goodness when you need it most! Throw in your backpack for all of your outdoor adventures. Good anytime, anywhere.