"These are the best tasting vegan cookies I have ever had!"
- Jenny B
"Love these cookies. Being dairy, egg & gluten free it's next to impossible to find snacks that fit your diet. And if you do find some, they typically taste like cardboard. Not Kakookies. These are legit good!!!! Love love love them."
- Amelia D


"I have had lots of vegan snack bars and Kakookies are far and away my favorite!"
- Lee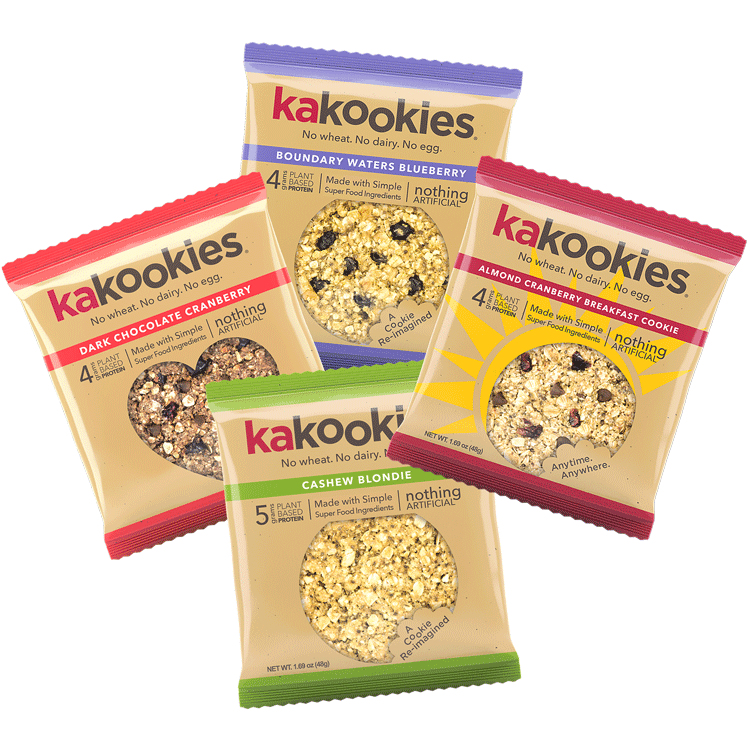 How are Kakookies different from other Vegan cookies or energy bars?
No vegan egg or dairy "replacements"
No protein powders → just real, plant-based protein
No liquid sweeteners → no rice syrup, tapioca syrup, etc.
No artificial flavors, preservations or gums
Not dry or chalky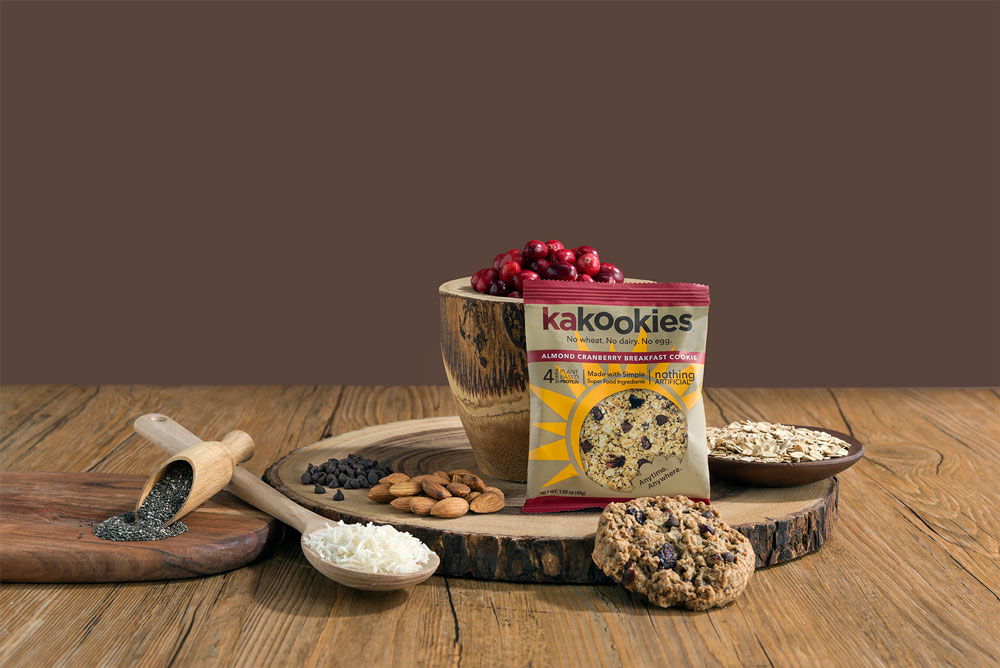 Why? Simply put, we prefer clean, wholesome, superfood ingredients that provide some sort of nutritional benefit. We are passionate about creating delicious, convenient cookies that everyone can enjoy regardless of age or dietary restrictions.

All Kakookies are Vegan, Gluten-Free, Dairy-Free, Egg-Free, and Soy-Free.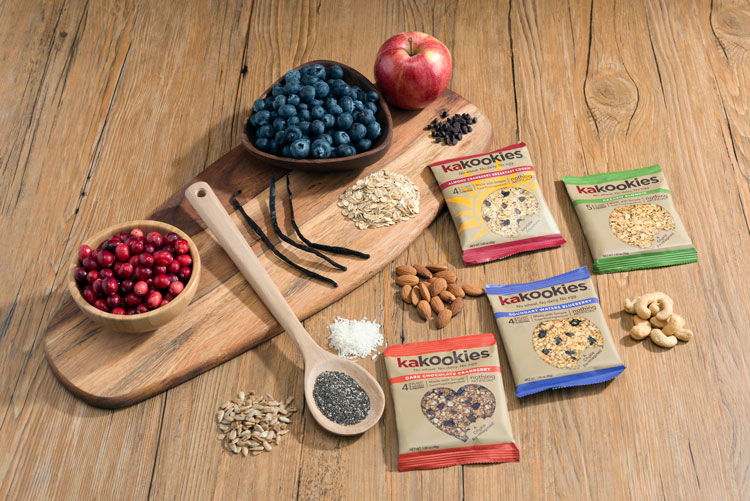 PREMIUM SUPERFOOD INGREDIENTS
At Kakookies, we use the finest ingredients we can get our hands on. This includes energy-packed, nutrient-dense chia seeds, flaxseed meal, almonds, cashews, sunflower seeds, whole grain oats, coconut oil, dried fruits, as well as the best tasting premium vanilla extract. Mmmm.


For more info, click on any flavor to see the specific ingredients and nutrition facts for each flavor!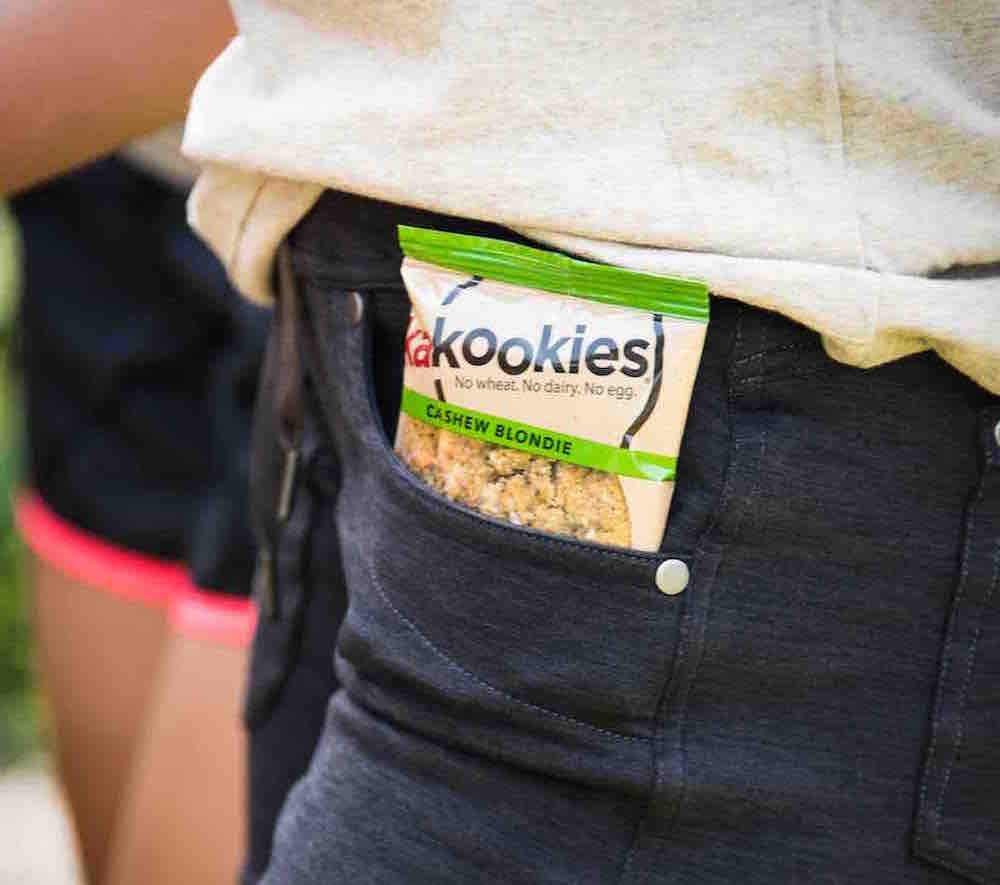 We're all busy, right? So we've made this tasty snack portable for any occasion. Individually sealed, grab and go goodness when you need it most! Throw in your purse, stash them in your desk, toss in your work out bag, pack in your suitcase or backpack for all of your outdoor or travel adventures. Good anytime, anywhere.