Delicious Workout & Training Fuel
#FueledByKakookies

Endorsed by:
✔️Cyclists ✔️Runners ✔️CrossFitters ✔️Skiiers ✔️Soccer Players ✔️Dancers
✔️Tennis Players ✔️Ultra-endurance athletes ✔️Fitness Enthusiasts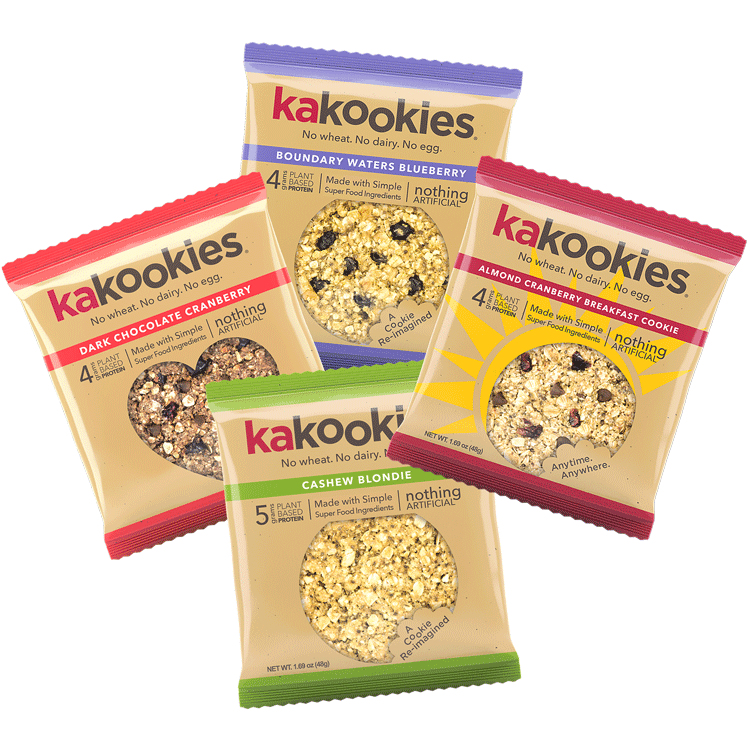 How are Kakookies different from other energy snacks?
Wholesome superfood ingredients
Nothing artificial → no artificial flavors, preservations or gums
No protein powders → just real, plant-based protein
No liquid sweeteners → no rice syrup, tapioca syrup, etc.
Gluten Free & Vegan but no flour "substitutes" → no rice flour or other gluten-free flours
Not dry or chalky
It's a COOKIE!
Soft, chewy, and tastes delicious!

Why? Simply put, we prefer clean, wholesome, superfood ingredients that provide some sort of nutritional benefit.

Each Kakookie has:
✔️4-5 grams of plant based protein
✔️3-4 grams of fiber
✔️220-230 energy-dense, wholesome, calories that satisfies hunger and sustains energy

All Kakookies are Gluten-Free, Vegan, Dairy-Free, Egg-Free, and Soy-Free.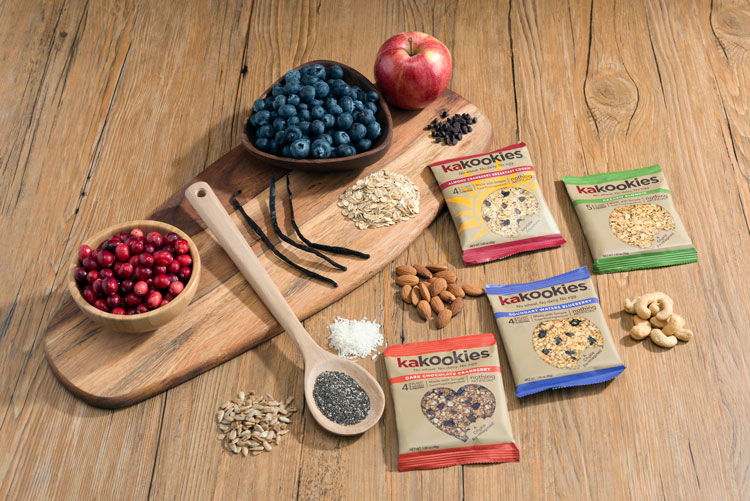 PREMIUM SUPERFOOD INGREDIENTS
At Kakookies, we use the finest ingredients we can get our hands on. This includes energy-packed, nutrient-dense chia seeds, flaxseed meal, almonds, cashews, sunflower seeds, whole grain oats, coconut oil, dried fruits, as well as the best tasting premium vanilla extract. Mmmm.


For more info, click on any flavor to see the specific ingredients and nutrition facts for each flavor!
We've made this tasty snack portable for any occasion. Individually sealed, grab and go goodness when you need it most! Throw in your workout bag, cycling jersey, or training pack. Good anytime, anywhere.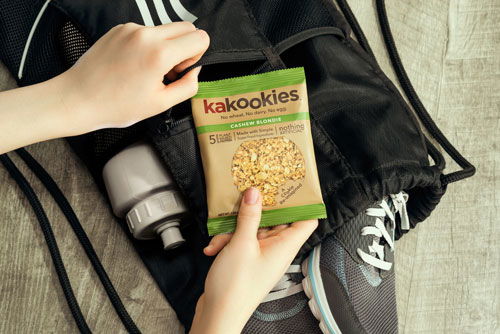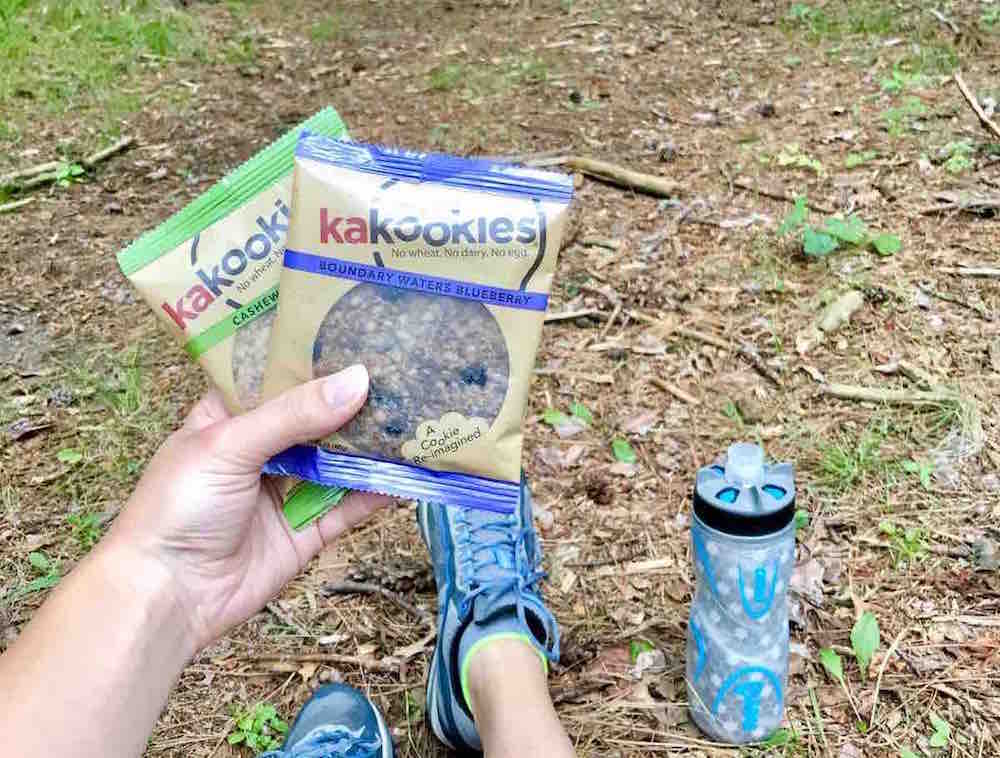 "I've eaten tons of different "portable" types of bars and snacks, whether its training for my next race or traveling with the family, I'm always munching on something. I wish I would have come across these sooner! Imagine eating a soft, delicious homemade cookie straight from your grandmas oven, that's how good these are."

-Justin Piontek, professional mountain biker
"My CrossFit friend told me about these. I think they're awesome and taste so much better than other energy snacks. Great flavors, good texture, and keeps me fueled for my workouts. I typically do my workouts after work, but I always need a snack beforehand so these are perfect. They're also great for recovery if I know I'm not going to eat my next meal soon!"
"With all of my travel for cross country ski racing, I get really tired of energy bars for on the go training snacks. Kakookies are a nice change of pace while knowing I'm re-fueling with a healthy product!"

-Jennie Bender, professional elite cross country ski racer
"I've always been a high energy/high burn athlete and am now doing ultra events (6 hours plus). I need food that tastes good and is easy to digest. Kakookies provides great all natural energy and it tastes awesome, which is key to eating. I ate 6 Kakookies (along with sandwiches and other natural food) for my first Tuscobia 80 mile version of the winter ultra on a fat bike. I ended up in 4th and I felt I was bringing in the competition due to being able to keep my body fueled. Kakookies stay soft in the cold, and honestly all it takes is trying one and you'll have a new energy food you'll love!"

-Ben Menk, professional cyclist